We've Built Our Reputation on Exceeding Expectations!
When you hire Velusina Design and Construction, you can rest assured that you have hired a registered, licensed company that is insured and fully bonded. With over 30 years serving the City of Toronto and surrounding areas, we pride ourselves on the lasting relationships that we have forged and our ability to stay true to our core values.
As with anything in life Integrity, Honesty and Reliability are all mantras that we strive to achieve and in our industry they assume such a greater meaning.
The uniqueness of each customer and their situation and the distinct complexities of each of their respective projects, demands that we possess a complete grasp of our client's needs, budgetary constraints, timelines and lifestyles so as to deliver a final product that we can both be proud of.
Our goal is to be able to provide our clients with a "Home" after every project; because it is in this home that lasting memories are made and at Velusina Design and Construction "We've built Our Reputation on Exceeding Expectations".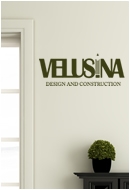 Roofing

Room Additions

Bathroom Remodeling

Kitchen Remodeling

Windows and Doors

Electrical

Fencing

Wood Decks

Flooring
Granite, Marble, and Natural Stone

Plumbing and Re-piping

Counter-tops

Heating and Air Conditioning

Basement Renovations and Apartment Retrofitting

Landscaping
As a Full Service Design and Build company, we at Velusina Design and Construction pride ourselves in our ability to deconstruct the most intricate of projects in an effort to provide clarity and bring to reality all of our clients requirements.
From Custom Homes, Renovations and Restorations, Remodelling and Extensions to General Contracting Services we take pride in our hands on approach with every aspect of the job from the most seemingly minute details to the initial drafting and design beginnings.
Bringing your project from conception to completion while seamlessly integrating our flare for modern design and construction techniques, is something that you can come to expect from Velusina Design and Construction.
Put our expertise to the test and allow us to show you why we will become your contractors of choice for you upcoming renovation projects. It's your home, and it's about time that you start to truly enjoy it.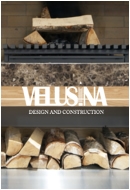 Sunil - Home Owner
We would like to express our sincere "thank you" for a job well done! We love our new kitchen and bathroom!! Everyone involved, did a fantastic job. We would recommend Velusina Design and Construction to our friends and family.
Again, thank you from some very happy and satisfied customers.
Joe - Home Owner
I would recommend Velusina Design and Construction without reservation to anyone contemplating undertaking such a (construction) project. Further, I would encourage them to strongly consider the "design/build" method, as it definitely irons out a lot of problems before putting shovel to dirt… I would be happy to visit with any prospective person or persons should they want to discuss this topic first-hand."
Ron - Canadian Tire Owner
From the ground breaking to the dedication, I found Velusina Design and Construction to be an effective, professional organization which delivered on its promises. Everyone associated with Velusina was responsive and accessible to our staff and design professionals….I would recommend Velusina Design and Construction for any commercial or private residential construction project…
Have us answer any concerns or questions that you may have about your home or project. Allow us to become a part of your upcoming renovation process with a free estimate. To do so please fill out the form below with as many details as you can, and we will respond back to you as soon as we can.
Copyright © 2019 Velusina Design and Construction